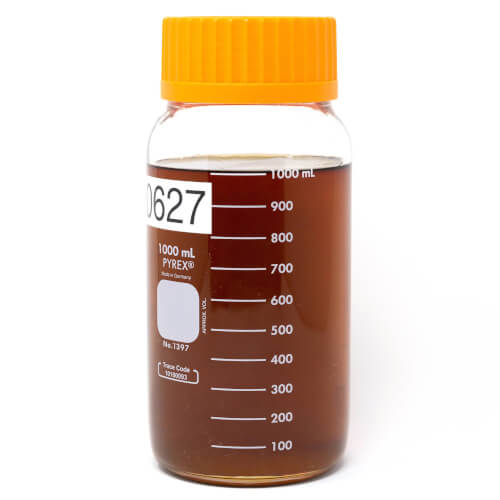 On average we will save you 20% or more below competitor pricing guaranteed!

CEO - Mario Gonzalez
FULL SPECTRUM OIL CBD DISTILLATE
Our proprietary distillation process produces the highest-quality Full Spectrum CBD Oil in the world by removing all impurities, including chlorophyll, lipids, waxes, and other destabilizing compounds. By using only completely distilled phytocannabinoid-rich hemp oil, our products are more pure, more stable and have a longer shelf life than oils that are non-distilled.
This winterized, decarboxylated, and completely distilled oil is typically used for internal applications such as tinctures, gel caps, gummies, skin care and a multitude of other applications where a purified and concentrated full spectrum oil is needed.
PRODUCT DATA
Total Cannabinoid Range 80-100%
CBD Range - 75-85%
THC Range (Post Dilution) - 0.3%
Total Cannabinoid Range: 80-100%
CBD Range: 75-85%
THC Range (Post Dilution): 0.3%
Decarbed: Yes
Full Spectrum: Yes. Contains the cannabinoid profile minus parts of the plant profile such as the lipids waxes, and terpenes*
Custom Potency: Can be diluted to desired potency
Color: Medium to Dark Maple
Appearance: Thick dark semi-solid oil
Consistency: Thick and sticky
Contains Terpenes: No. Terpenes can be added for a customized profile.*
Packaging: Sold in lots of 100 grams and 1 kilogram liters
Shelf Life: 12 months unopened. Store in a cool, dark location
Formulating: Note that crystallization of the CBD molecule occurs at concentrations of 60%+. Prior to formulating, the oil must be heated and liquified at 70-75° C and mixed thoroughly.
Lab Analysis: Lab must be instructed to thoroughly heat and liquify distillate prior to testing. Attempting to sample the oil in a semi-solid/crystallized state will not result in accurate analysis.
* Naturally present terpenes are carefully separated during the extraction and purification process and are added back into the distillates to more accurately reflect their true profile as in nature. As such, terpene profiles are highly customizable.
All full spectrum oils are diluted to compliant levels prior to shipping